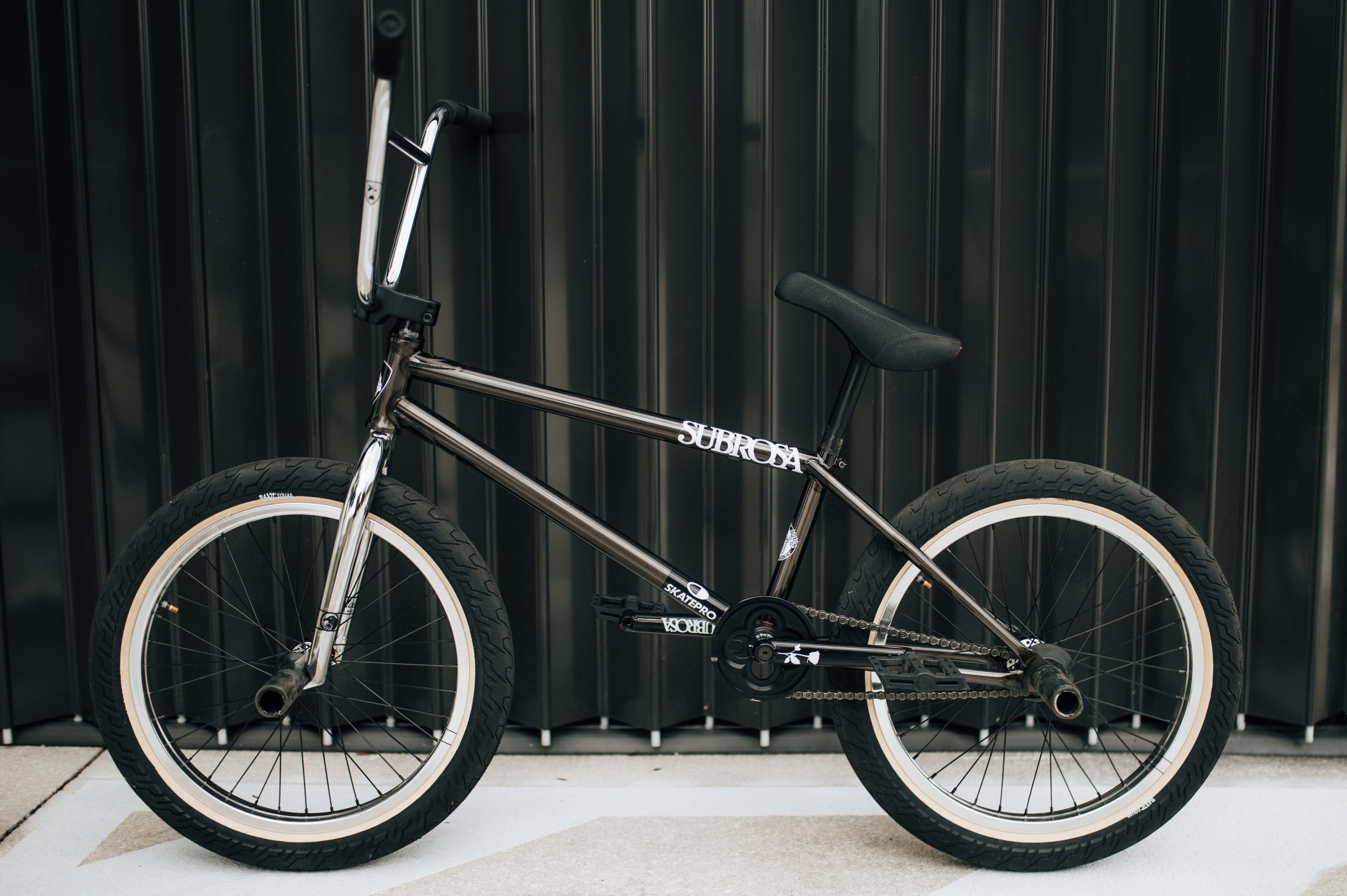 An American brand called SUBROSA, founded by a pro rider named Ryan Sher in collaboration with Roni Boner of The Shadow Conspiracy, the two brands are as thick as thieves! SUBROSA or "sub-roh-zuh" The inverted rose symbol represents brotherhood and mystery, something sacred. A brand made by real BMX riders for BMX riders. In addition to quality parts, the company produces frames and some of the best BMX kits on the market.
Subrosa brand history
The American brand was launched in 2006, and gained fame for its recognisable gothic style, its quality and its close friendship with Shadow Conspiracy.
Two cool BMX riders, Ryan Sher and Ronnie Bonner (the father of Shadow Conspiracy, which explains the close friendship between these brands) decided to found the Subrosa company in 2006. The main goal – to make komplit bikes, which they were not ashamed of. But they did not stop at kits, and produce a lot of good parts. For example, professional models of the frames of Simone Barraco and Matt Ray.
The overall style of the company is minimalist and gloomy. Watch the video of the guys and you'll understand it all: the black and white shoot, the tattoos, the Skeleton Crew riders and the list goes on. The concept of the brand is also evident in the name: "Subrosa" literally means "under the rose". It is a winged Latin expression meaning "in secret". The Romans used to hang a rose on the table at feasts, which meant that "what is said under the rose, stays under the rose".
In short, even in the name and logo the company uses a mysterious and obscure symbol. The product design is undoubtedly influenced by a close association with Shadow – Subrosa equips its bikes with Shadow parts, in terms of styling they match perfectly.
In addition to describing the company's style and concept, a couple of words about the collaboration with the legendary Slayer who destroys everything and leaves bloody traces. Subrosa launched several kits in different styles (BMX, 26″, sitibike and a painted tricycle for children, which conquered the author's heart), a top frame and a saddle with the logo of the thrash metal kings. Apart from Slayer, there was a collaboration with Nuclear Blast – 24″ frame and 26″ kit.
You may also like: